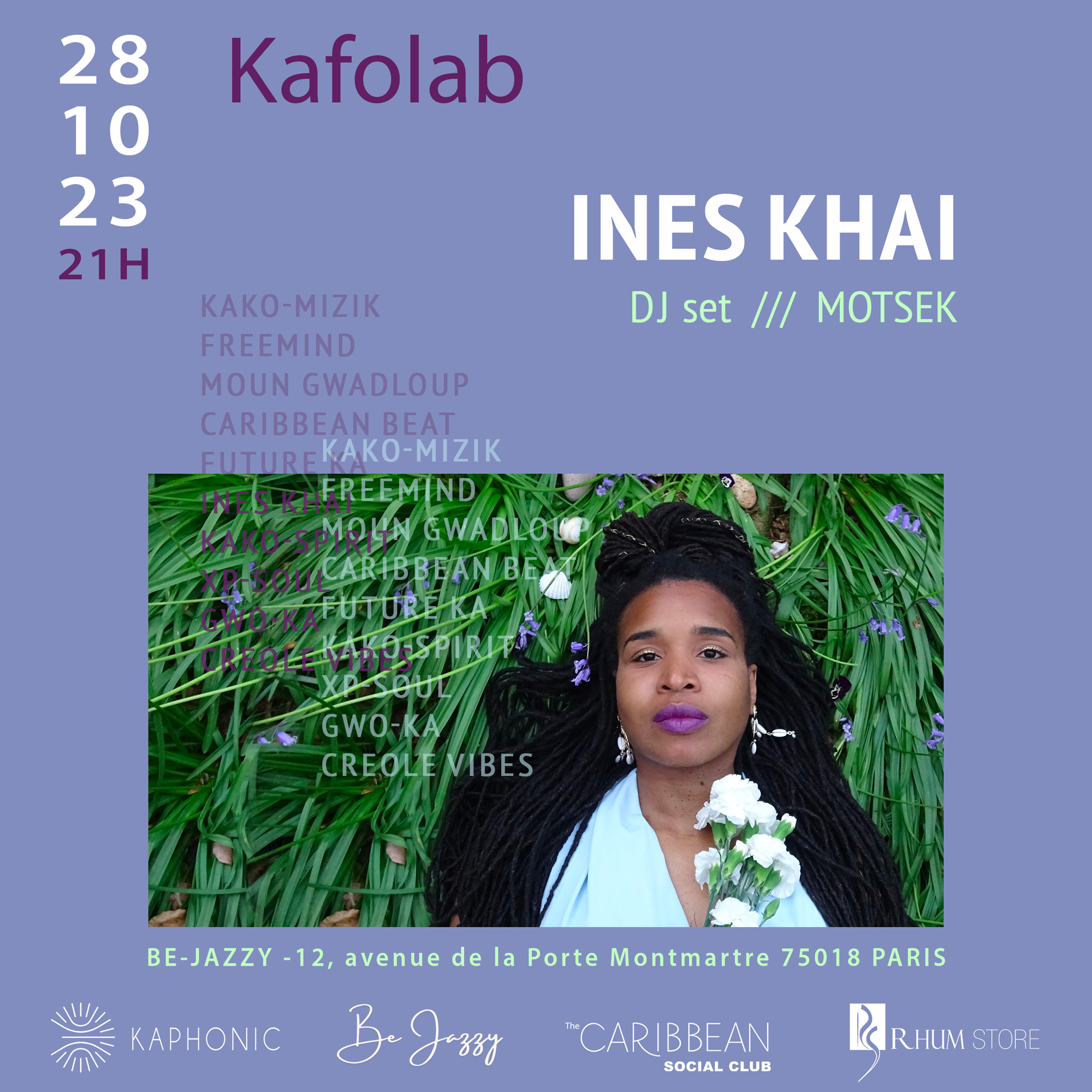 We'll see you at BE-JAZZY on October 28th to welcome INES KHAI, who has come all the way from Ireland for the occasion.
This Guadeloupean-born singer and songwriter has always written about the theme of the sea. Those familiar with her album, 'Ptiti a Lanmè,' know that this event is not to be missed!
Her concert will be followed by a DJ Set of 'Deep Electro World' by MOTSEK!
Venue: BE-JAZZY
Address: 12 Avenue de la Porte de Montmartre, Paris 18th.
Bar and food available on-site!