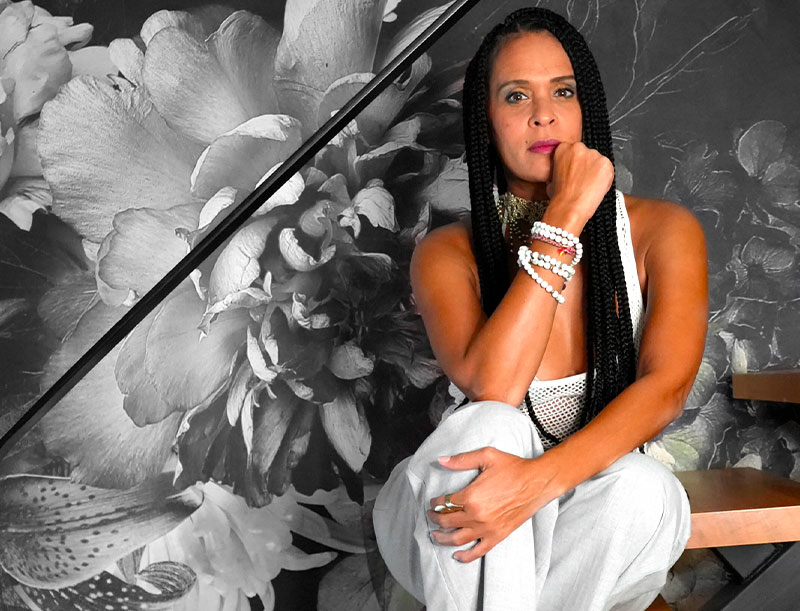 LAYKO's music resides at the crossroads of identities and cultures: from the Caribbean to Latin America, from the Parisian guinguettes to New Orleans.
An eclectic artist at heart, LAYKO truly feels at home on stage. As a singer, dancer, and actress, she possesses the ability to effortlessly inhabit each of her passions with a vibrant, natural, and authentic flame.
In the heart of the Caribbean, Guadeloupe resonates as a land rich in history, culture, and, of course, music. The drums of Gwo Ka, the traditional music, draw their strength from the fertile soil of a Creole language that is told and lived with vigor and sensitivity.
Within LAYKO's unique musical universe, we confidently navigate between unbridled Gwo-Ka rhythms and sophisticated Electro music.
With MOTSEK, composer and director of the Kaphonic label, and M-CARLOS, talented Cuban composer and saxophonist, LAYKO delivers a meticulously crafted synthesis, blending contemporary sounds with Caribbean traditions, rhythms of universal essence, and movements traced through archipelago lands.
Quickly noticed upon her arrival from her native Guadeloupe to Paris, she soon became a television show host. As a backing vocalist, she could be found alongside artists such as Gérard Blanc and Yannick Noah.
More recently, her acting skills have won her unanimous acclaim in Franck Salin's plays "Bodlanmou Pa Lwen" and "Zantray". She excelled alongside Christian Julien in these plays, in which both act in a Creole language that sublimates everyday stories.