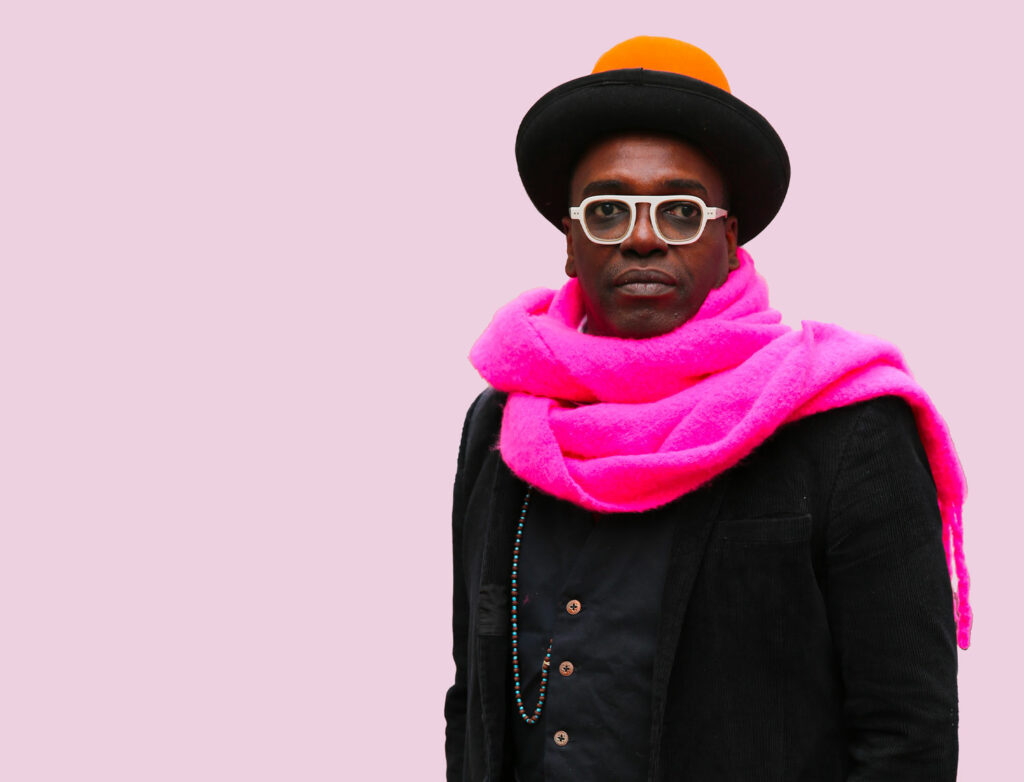 A Karukéan DJ and producer, percussionist and founder of the Kaphonic Records label, Motsek is a seeker. A seeker of musical effervescence, joy, fierceness and dizziness.
With various remixes of Creole heritage to his credit, Motsek now composes and manages the artistic direction of his label with numerous artists.
Motsek is a Guadeloupean DJ, producer, percussionist, and founder of Kaphonic Records. He developed his musical prowess in the fertile ground of Gwoka and Guadeloupe's swaré Léwòz soirées.
For over 20 years, Motsek has been exploring this heritage, infusing it into distinctly contemporary electro spiral, executing subtle back-and-forths with the ancestral roots.
Beyond trends, models, and restraint, his musical style reflects a way of thinking that takes the Caribbean to the margins, and places it at the center. There is no intention for this unconventional DJ, to forget what has shaped him.
His motto : write tradition in the present, groove turned towards the future. A kind of traditional future that he infuses into various projects such as the Kalyphonic Festival.
This is Motsek's digital imprint. An artist who multiplies projects and creative DNA while writing an artistic manifesto in a musical Creole that sounds like a mother tongue to anyone who encounters it.